Here's what you'll get:
50 print or electronic issues of The HR Weekly

Because the world of HR law moves fast, we publish weekly. You'll always be on top of the changes you and your managers need to put in place to stay in compliance.

Access to your current issue – and every issue from the archives – 24/7 through this website.

When you subscribe to The HR Weekly, you're compiling a library of advice and training. Download whatever PDF you need anytime in addition to receiving your print edition in the mail.

The Human Resources e-letter

News and trends from the HR world delivered right to your inbox each week. It's not just content from the newsletter – we always have our eyes on multiple sources.

HR Legal Alerts

anytime action is required to protect yourself against new threats.
Check out a sample issue right now
Click here to instantly see the kind of current and concise information our editors assemble for you every month.
Other recent headlines should give you a glimpse into the sheer variety of topics covered by The HR Weekly :
How you can fight a terminated employee's claims of racial discrimination
Who gets the final word on class-action cases
When you can — and cannot — request medical information from employees
How to comply with the state law on harassment training
Answers to employment law questions asked by other HR professionals
We're as comprehensive as possible so you can go home at night knowing you've done everything you can to be your organization's most effective watchdog.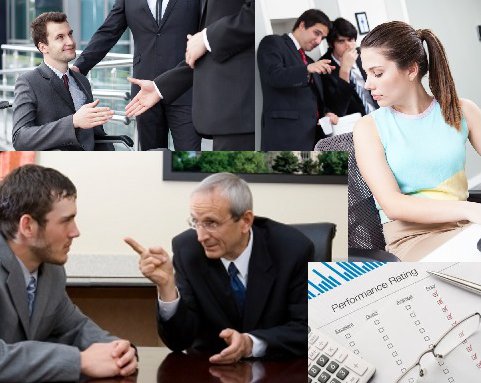 Everyone needs something from you — employees, supervisors, lawyers, the C-suite.
You need regular updates on the latest developments in human resources — everything from just-issued court decisions to new laws and regulations — so you can be sure your HR operations are in total legal compliance.
But you also need analysis and case studies to help you not just "put out fires," but so you can actually plan for the unexpected. So you can train your team and your managers. So you can show upper management that you're not just running your department, but creating a complete HR strategy.
And you need it all without breaking the bank.
In the past, you would have had to turn to multiple sources — one for concise updates, and one for in-depth review. (So much for not breaking the bank.) But now, you can fill both these needs at once. And best of all, this one-stop solution comes to you from the trusted source of HR expertise for 80 years.
Our Guarantee
Subscribe to The HR Weekly completely risk-free! If at any time up until the last issue of your subscription you are not happy, simply let us know and we'll rush you a 100% refund. All of the past issues and valuable reports are yours to keep, just for giving The HR Weekly a try.
Spread the word across the company
Big multi-copy discounts on The HR Weekly are now available, because this is the kind of information that needs to go viral within your organization. Contact Adam Goldstein at 703-905-4537 to take advantage of the savings.