Here's what you'll get:
12 print issues of The HR Specialist

features quick-reading, actionable advice that will enhance both your effectiveness and your profile as a savvy human resources professional—in short, as an HR SPECIALIST.

Access to your current issue – and every issue from the archives – 24/7 through this website.

When you subscribe to The HR Specialist, you're compiling a library of advice and training. Download whatever PDF you need anytime in addition to receiving your print edition in the mail.

The Human Resources e-letter

News and trends from the HR world delivered right to your inbox each week. It's not just content from the newsletter – we always have our eyes on multiple sources.
Check out a sample issue right now
Click here to instantly see the kind of current and concise information our editors assemble for you every month.
Other recent headlines should give you a glimpse into the sheer variety of topics covered by The HR Specialist :
The 10 most important things HR needs to know about the CEO
Avoiding the top 10 employee handbook errors
Creating a social media policy on worker use of Twitter, Facebook and LinkedIn
How HR can advance the big boss's goals—and your career
Calculating the true impact of employee turnover on your bottom line
PLUS, you'll receive valuable tips on steering clear of legal nightmares, including:
Making sure you're complying with FLSA overtime rules
How to avoid FMLA fraud and abuse
Maintaining I-9s: 5 things you MUST do, and 5 you should NEVER do
Having The HR Specialist is like having your own team of HR consultants and legal advisors backing you up while you sharpen your skills and advance your career.
The Society for Human Resource Management says we're in the middle of "the most sweeping HR-related changes in 30 years." We agree. And to make sure you're not swept away by these changes, Sign up today!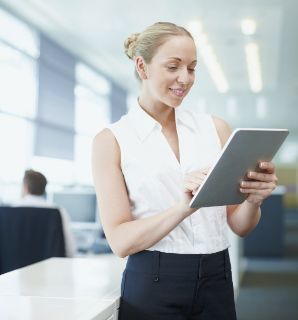 Is The HR Specialist Right for You?
If you've read this far, chances are you're starting to see the value of The HR Specialist. But if you're still not sure, take this little test:
First, write down "$147" on a piece of paper. Then, think of the last HR problem you had. Consider how many hours of your time it took up. Add in the employee's lost productivity, and the amount of management time absorbed. Now, give each item a dollar value, and add any consulting costs or legal fees that were incurred.
Write down the figure. If it's more than $147—and I guarantee it is!—then The HR Specialist can help you in your work. Now, cross out the $147 and write ZERO—because that's what you risk. Nothing.
That's right, your satisfaction is unconditionally guaranteed. If The HR Specialist ever fails to meet your needs—at any time, for ANY reason—let us know. We'll IMMEDIATELY refund 100% of your subscription: every penny you paid. No hassles, no questions asked. Your The HR Specialist issues will be yours to keep.
Our Guarantee
Subscribe to The HR Specialist completely risk-free! If at any time up until the last issue of your subscription you are not happy, simply let us know and we'll rush you a 100% refund. All of the past issues and valuable reports are yours to keep, just for giving The HR Specialist a try.
Spread the word across the company
Big multi-copy discounts on The HR Specialist are now available, because this is the kind of information that needs to go viral within your organization. Contact Adam Goldstein at 703-905-4537 to take advantage of the savings.